I've had this beautiful wooden flag for several months, but have been too afraid to hang it because I'll have to put a hole in the wall. Sure, just a small hole or two for either a nail or a screw and anchor, but the sign itself has a bit more weight than your average picture.
Pictures, I can hang, but a heavy sign? The potential for actual damage is high. The thought gives me anxiety.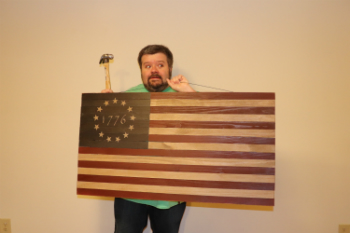 I'm not sure why. I own the wall and if anyone has a right to put a hole in it, it's me. But, I'm scared. Of what? I'm not sure.
I'd say of ruining something perfect, but it isn't perfect. It's just a wall, and a hastily painted one at that. I don't even know the color – something the previous owners picked out – an off-color like eggshell, cream, or our-house-has-been-listed-too-long-please-buy-it white.
I used to have a hot-headed friend who routinely punched walls. I once saw him put his entire fist through one. You've got to admire his nerve.
I've spent three hours spackling holes just to get a security deposit back. I could never imagine purposefully creating a need for that much spackle. I'm not sure he was as much of a think-before-acting kind of guy.
The best thing about homeownership is that when you have a project you're not quite ready to tackle, there's plenty of productive excuses you can make.
Of course it's still a priority, but first I ought to power wash the house before it's too cold, rake before it snows, shut off the water before it freezes, winterize the lawn mower, then change the oil in the snowblower.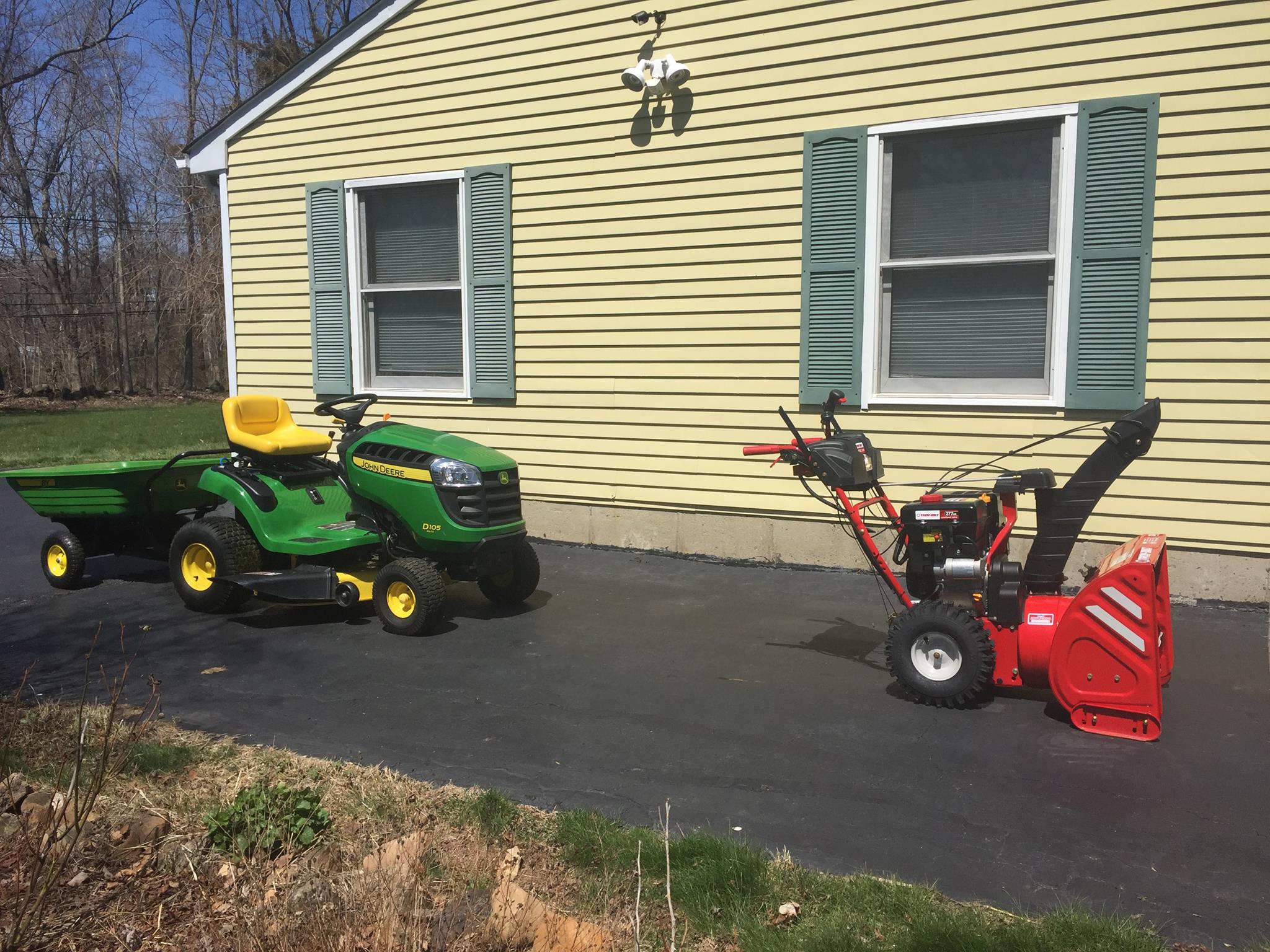 But there's nowhere to hide in January. Winter has set, the Christmas shopping is done. And the wooden flag's just sitting there, mocking me. So two hours of YouTube videos later, it's time.
But then I think, even when I do finally hang my flag, what happens if I move my desk so I can look right out the window, or get another bookshelf for my increasingly large collection?
Will this room always be my office? If I have three kids, it will probably have to become a bedroom. Sure, I don't have any kids yet and Jenny isn't pregnant, but still… a hole just seems so permanent.
Let's not forget the curtain rod fiasco.
In my defense, Jenny never said she wanted the curtains to be able to open ALL the way… Now I've got a pair of anchors still sitting in the drywall, looking down on me with judgment and disdain.
First, I need to make sure I have all the right tools. Maybe one of those fancy levels with a rope covered in chalk. I saw one once on Home Improvement. Al suggested using it, but Tim wanted something with "more power."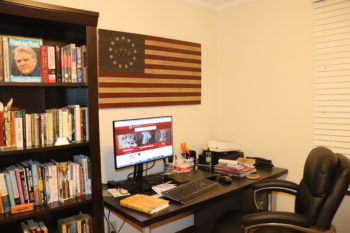 I got a stud finder from my father-in-law last Christmas in anticipation of an event like this, but it's sat in my closet for so long that the battery died without ever being used.
Jenny asked my dad to help, but his idea was to put a screw straight through the sign into a stud, which seemed like possible desecration of the flag? I wasn't comfortable with the thought, especially since we may eventually move it and then we'd just have a flag with random screw holes in it.
Turns out, it actually wasn't that hard. I just had to attach a wire, measure, and use the properly graded hanging kit. And with a sense of self-satisfaction, my office is complete and I can finally put the tools away.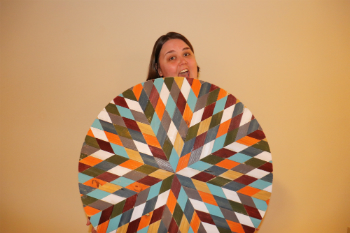 No sooner than I've demonstrated an ability for hanging heavy pieces of wooden art when my lovely wife comes home with something new to hang in the space above our buffet table.
But first, it really is time to take down the Christmas tree. It's almost February!
Next Week: I Haven't Known Where I Am for Over Twelve Years (circa 2005)
If you enjoy my columns, please subscribe below.
If you want to syndicate this column, you may contact me here to discuss the details.
You may notice that I've disabled commenting on this post. I'd love to hear your thoughts by email at [email protected]
Share this column on social media: